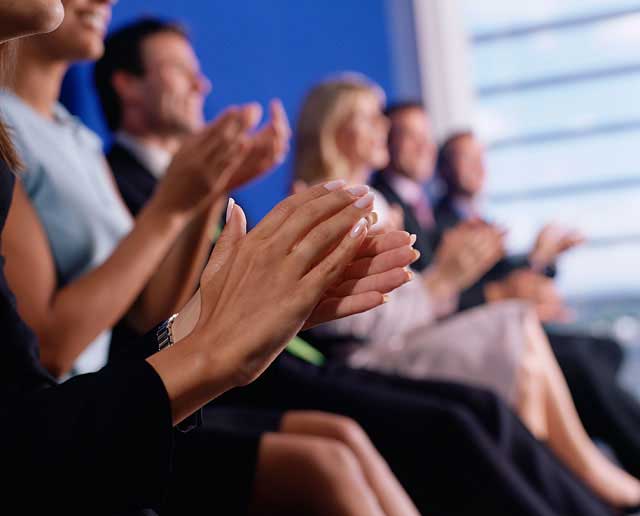 WCP Communications Speakers Bureau® works hard to find the best speakers, trainers and consultants to accommodate our client's needs.

The profession of public speaking is growing at a very fast pace therefore we are selective in determining who will become a part of the WCP Communications Speakers Bureau.

We will only consider speaker's materials that include a complete bio, headshot and video/audio clip that represents speaker quality. A $250 fee must be submitted with all packages. This non-refundable fee guarantees:

* Our senior marketing team will thoroughly review your materials.
* Provide you with an analysis of what you sent us
* One 30 minute phone consultation with our International Founder and CEO, who is part of the senior review team.

We consider this an investment in your future.

If we determine that you and your material are a good fit and marketable, we may choose to include you in our marketing, advertising and sales brochures, and your information and headshot will appear on our web sites. We will then begin booking you for speaking, training and/or consulting opportunities.

Failure to include the necessary information will result in us not being able to consider your materials. In particular, we cannot consider submissions without a video of a live speech.

Once accepted, a contract will be issued outlining both parties responsibilities. As a Speaker for WCP Communications, our team arranges for all travel and accommodations during initial engagement confirmation.