In honor of Darryl Eugene Hunt WC Consulting & Communications has decided to leave this page active to memorialize one of our first dynamic speakers. You may leave your comments regarding Darryl on the contact page.
Darryl Hunt (February 24, 1965 – March 13, 2016) the late founder of The Darryl Hunt Project for Freedom and Justice.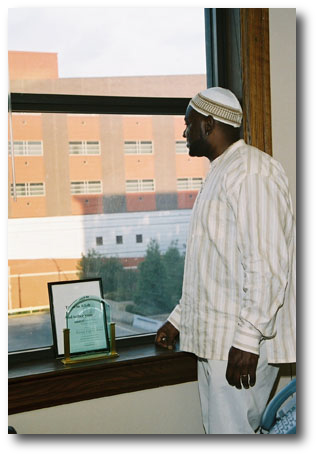 He was an award winning speaker, mentor, community activist and author. Throughout his life Hunt spoke to over 400 conferences, schools, film festivals and religious groups, in an effort to spread his message of reform and compassion. He played a pivotal role in North Carolina's state-wide effort to pass a Death Penalty Moratorium Bill and he appeared before a US Senate Judiciary Committee hearing on the death penalty appeals process.

His appearances contributed to the state-wide adoption of new laws requiring
information sharing with defense counsel, procedural changes in eyewitness identification and what was referred to as the Hunt Effect - a more alert and critical attitude among jurors - in legal proceedings.

After being wrongfully convicted twice, of rape and murder in a high profile case that resulted in Hunt spending more than18 years incarcerated for a crime that he did not commit, he decided that he would spend the rest of his life being a voice for the voiceless.

As a result of his case, North Carolina created an Innocence Inquiry Commission—the first of its kind in the country. This commission has subpoena power, which has made it a very effective tool in exonerating the innocent.

Darryl Hunt's story has been told in an HBO Documentary film, "The Trials of Darryl Hunt", which premiered on HBO in April, 2007.

Darryl Hunt not only believed that a justice system that imprisons the innocent and leaves the guilty on the street to commit more crimes affects us all, but he firmly believed that if just one young person is positively influenced as a result of his story, then his time away from his family was not in vain.
Darryl Hunt, wrongfully convicted of murder in a highly publicized case in Winston-Salem and who became a symbol of forgiveness after being exonerated, was found dead on a Sunday morning in March 2016 by Winston-Salem police. READ MORE

Photo Download Section
Left click on the image below to open file. Right click on image to download and save to your computer.