Joe L. Dudley, Sr.
Entrepreneur and Humanitarian


--------------------------------------------------------------------------------



Joe Louis Dudley, Sr., President and Chief Executive Officer (CEO) of Dudley Products, Inc., is one of the world's largest manufacturers and distributors of haircare and beauty products and is a provider of basic and advanced training for cosmetologists.

Born May 9, 1937, he is the fifth of 11 children born to Gilmer L. and Clara Yeates Dudley. Joe grew up in a three-room farm house in the rural community of Aurora, in eastern North Carolina.


Labeled Mentally Retarded Early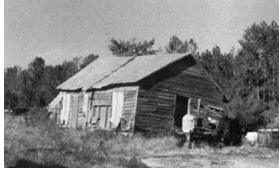 Joe was retained in the first grade, labeled mentally retarded, and suffered a speech impediment. Throughout it all one very influential person, his mother, never stopped believing in him and is responsible for his overcoming these obstacles and becoming a role model for many.

Introduced to Fuller Success Program at 20

This journey to success began in 1957 when he invested $10.00 in a sales kit and began selling Fuller Products door-to-door while still a student at North Carolina A & T State University (Greensboro, NC). He continued to sell Fuller Products in Brooklyn, NY during summer vacations and soon adopted all of the principles and teaching espoused by Mr. S. B. Fuller, Founder and Owner of Fuller Products Company.

One of Mr. Fuller's goals, and one that Joe Dudley actively pursues today, is to help people to maximize their potential and achieve success.

Mr. Dudley began working full time for Fuller Products in Brooklyn, NY in 1962 after receiving his Bachelor of Science Degree in Business Administration from North Carolina A & T State University in Greensboro.

Opened Fuller Distributorship at 30

He moved to Greensboro, NC in 1967 to open a Fuller Products Distributorship. This Distributorship quickly became the top producing Fuller Products Branch, beating even the Branches in the large metropolitan areas such as New York. His branch was so successful that Mr. Fuller made many trips to Greensboro to personally advise and mentor Joe.

Learned to Make Own Products

Later, when Fuller Products Company experienced problems providing enough products, Joe and his family began making their own products in their kitchen to meet their increasing customer needs. Mrs. Dudley and the children would make and package the products at night, and Joe and his branch sales force would sell them during the day. During this time the Dudleys not only learned how to grow a business but also learned how to acquire, evaluate, and make products.

Dudley Products a Success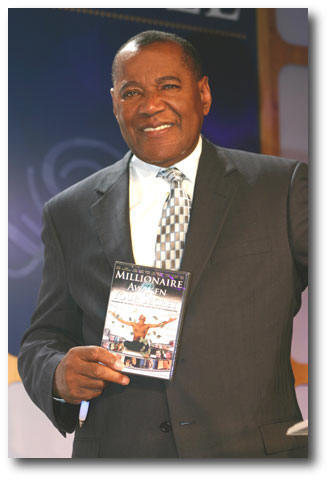 By 1975, Dudley had launched Dudley Products Company with a sales force of more than 400, owned a Beauty School, a chain of beauty supply stores throughout the southeastern region of the United States and was an entrepreneurial success.

Taught to Run a Big Business by Mr. S. B. Fuller

In 1976, Mr. S. B. Fuller, who was experiencing health problems, asked Dudley to move to Chicago and become President of the Fuller Products Company. From 1976 until 1984, Joe ran both Fuller Products Company and Dudley Products Company. He worked very closely with Mr. Fuller and learned how to run a large business as well as how to inspire and lead others to personal success.

In 1984, The Dudleys purchased the rights to Fuller Products Company and moved back to Greensboro, NC to grow Dudley Products Company.

Achieved National and International Success

Since 1984, the leadership and selling skills of Joe L. Dudley, Sr. have led Dudley Products Company to a significant level of sales. The company has been listed in the top 50 in Black Enterprise Magazine's Top 100 Black Owned Businesses. The company has a global presence and is available in Canada, Brazil, Zimbabwe, South Africa, The Bahamas and the Caribbean. The development of Dudley Cosmetology University in Kernersville, NC and the 8 strategically located schools in the Dudley Beauty School System (DBSS) help to round out its corporate structure.

Over the past 30 years, through dedication, hard work and persistence, Joe L. Dudley, Sr. has indeed become the role model his mother always knew he could be.

Joe L. Dudley, Sr. is much more than just a successful entrepreneur. He is known nationally and internationally as an inspirational speaker and humanitarian who spends much of his time identifying needs and giving back to the community and mankind.
Community and Professional Involvement
His community and professional involvement includes being a Director or Trustee on the following boards:

North Carolina A & T University - Greensboro, NC - Alma Mater of Joe Dudley. Elected to Board in 1991

Horatio Alger Association of Distinguished Americans (founded by Dr. Norman Vincent Peale). One of 10 elected in 1995. Others included Don Shula, (former coach-Miami Dolphins) and Quincy Jones, (Qwest Records).

Other distinguished members of the Horatio Alger Association include:


Dr. Robert Schuller (Crystal Cathedral)

Dave Thomas (Wendy's)

Ed McMahon (TV Host)

Robert J. Brown (B & C Assoc.)

Dr. Maya Angelou (Writer/Poet)

Mr. Wayne Huizenga (Blockbuster Video, Fla. Marlins, MLB Team)

Dwayne O. Andreas (Archer Daniel Midland Co.)

Southern National Corporation / BB&T Bank
Member of Board 1992-1998. Other Board Members include Nido Qubein, National Speaker and Sales Trainer.

Direct Selling Association (DSA) - Member since 1975.
Member companies include Avon, AMWAY, Shaklee, Longaberger Company, Franklin Quest, Mary Kay Cosmetics, Tupperware, Herbalife, and Home Interiors and Gifts. Dudley Products Co. is the first African American owned company to be a sustaining member of the DSA Organization and Board.
Note: Served as Chairman of Association's Inner City Program to help Jobless Youth.

American Health and Beauty Aids Institute (AHBAI)
Dudley Products Company has been a member of this association of Black owned health and beauty aids manufacturers since the mid 1983. Other member companies include: Pro-Line, Kizure Products, Soft-Sheen and Luster Products.

Recipient of Numerous Awards
He has been the recipient of numerous awards including the following:

1987
North Carolina A & T Alumni Excellence Award
Greensboro NAACP Economic Development Award

1991
President George Bush's 467th Point of Light Award for Dudley Fellows and Ladies Program
The Direct Selling Association (DSA) Vision For Tomorrow Award (Dudley Fellows & Ladies Program)

1992
Maya Angelou Tribute To Achievement Award

1993
Inc. Magazine's North Carolina Master Entrepreneur Award
National Beta Gamma Sigma Medallion Award
Minorities and Women In Business Magazine's Award For Excellence

1994
J C Penney's Non-Merchandise Supplier Grand Award

1995
Inducted into The National Black College Alumni Hall of Fame (Business/Industry)
Elected to The Horatio Alger Association of Distinguished Americans

Honorary Doctorate Degrees
Mr. Dudley has Honorary Doctorate Degrees from the following institutions:

North Carolina A & T University (Greensboro, NC)

Edward Waters College (Jacksonville, FL)

Creator of Innovative Programs for Youth and Communities
Mr. Dudley is very well known and respected for his creativity in developing programs to assist youth and the disadvantaged. Some of his efforts include:

1. Dudley Fellows and Ladies - A Mentoring Program with students at Dudley High School in Greensboro, NC.

2. Dudley's Collegiate Program - Identifies and works with college students, interested in developing selling, business and leadership skills.

3. International Exchange and Development Program - Provides worldwide training and materials to cosmetologists in underdeveloped countries (South Africa, Zimbabwe, Brazil, The Caribbean, etc.)

4. Dudley's Scholarship Program
Awards college scholarships to outstanding high school seniors. Dudley's employees voluntarily donate money weekly to benefit this program. To qualify for the scholarship, students must maintain at least a 3.0 GPA and graduate in the top 10% of their class.

Family Life

He is married to the former Eunice Mosley and is the father of 3 children, all of whom are very active in the business. Mrs. Eunice M. Dudley is Chief Financial Officer and Executive Director of The Dudley Beauty School System. Son Joe Jr., holds undergraduate and MBA degrees from Northwestern University and is Vice-President of Finance. Daughter Ursula, a graduate of Harvard University is Director of Dudley Cosmetics, General Counsel for Dudley Products, Inc. and Vice President of Marketing. Youngest daughter, Genea, a recent graduate of Duke University's MBA Program is Brand Manager in the Marketing division. Dr. Dudley has one grandson, Mark Oglesby, Jr.