John Raye
John Raye is the president and CEO of John Raye & Associates, a business consulting firm specializing in entrepreneurship training and professional development. Clients include Dudley Products and ComproTax, the nation's largest Black-owned income tax preparation firm.
As a highly acclaimed professional speaker, writer and entrepreneur, Raye is self-employed and well known for his inspirational seminars, workshops and dedication to teaching individuals how to start, manage and operate their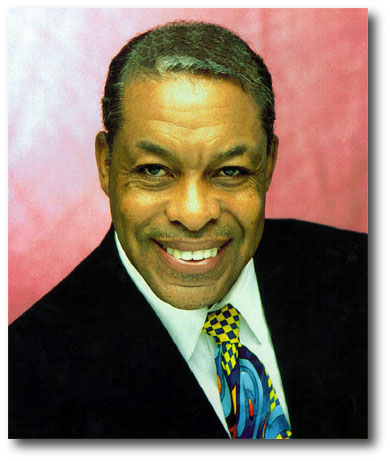 own businesses­— helping them become, in his words, "job makers and not just job takers." He has delivered his powerful business message throughout the country and abroad in countries including England, South Africa, Liberia, Zimbabwe and Korea to name a few.
He is the author of, Make Yourself Great…Inspiration For Dark Days And Long Nights, co-author of The ABC's of Starting Your Own Business; and executive producer of Dreamtime; Finding Success In America, one of his most popular audiocassette programs. He is also host of the " 21st Century Underground Railroad: A Video Magazine", a nationally syndicated television program available only by subscription.
Prior to becoming a successful entrepreneur, Raye worked as a journalist for 12 years, anchoring major television news programs for broadcast affiliates in Seattle, New York and Washington, DC. He launched his first business using a public pay phone and the trunk of his car as office space.
A long-time advocate of Black entrepreneurship, he is currently spearheading a nationwide drive with Dudley Products, the MATAH network and his income tax preparation firm, ComproTax, Inc. to help aspiring entrepreneurs develop core distribution networks in the global marketplace.