Attorney Willie E. Gary
Attorney Willie E. Gary is living the American Dream. Once a migrant worker, now a multi-millionaire attorney, Gary earned his reputation by representing little-known clients against major corporations.
Along the way he has handled some of the largest jury awards and settlements in U.S. history, winning more than 150 cases valued in excess of $1 million each.
Gary's amazing success has earned him national recognition as a leading trial attorney.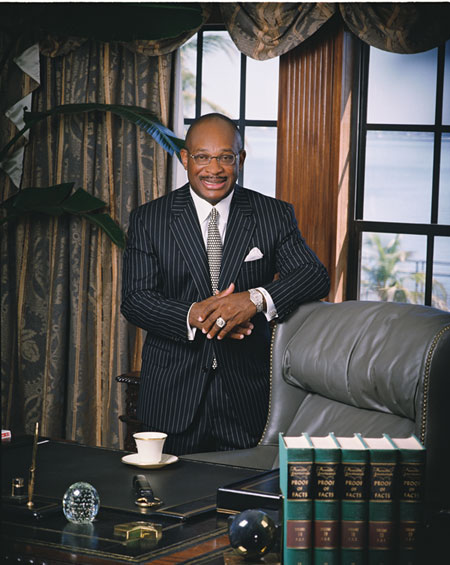 In May 2002, he was featured in Ebony magazine as one of the "100 Most Influential Black Americans." Forbes Magazine has listed him as one of the "Top 50 attorneys in the U.S."
Gary has been featured in national media publications, such as The New York Times, The Chicago Tribune, The Boston Globe, Ebony, Jet, People, Black Enterprise, Fortune, The New Yorker and The National Law Journal.
His remarkable legal career and tireless work on behalf of his clients has been well documented on "60 Minutes," "CBS Evening News," and ABC's "World News Tonight with Peter Jennings."
He has also been profiled on "Lifestyles of the Rich and Famous," made a guest appearance on "The Oprah Winfrey Show," and made a live appearance on CBS's "The Early Show" with Bryant Gumbel.
But Willie Gary's triumphant rise to the top is no overnight success story.
His vast appeal stems from his desire to be the best and a passionate work ethic he learned through his humble beginnings.
One of 11 children of Turner and Mary Gary, Willie Gary was born July 12, 1947 in Eastman, Georgia, and raised in migrant farming communities in Florida, Georgia and the Carolinas.
His unwavering desire to earn a college education ultimately led him to Shaw University in Raleigh, North Carolina where the all-state high school football player would earn an athletic scholarship after being told there was no room for him on the team. Gary went on to become the co-captain of Shaw's football team during the 1969, 1970 and 1971 seasons.
Earning a Bachelor's degree in Business Administration, Gary went on to North Carolina Central University in Durham, North Carolina where he earned a Juris Doctorate in 1974.
Upon earning his law degree, Gary returned to Florida with his childhood sweetheart, Gloria, - now his wife.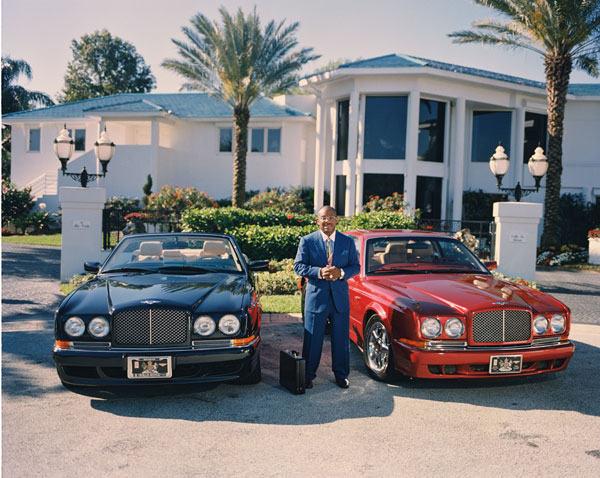 Gary was admitted to the Florida Bar and opened his hometown's first African-American law firm with the help of Gloria, who assisted him at his new practice.
Gary's practice has since grown into the thriving national partnership known as Gary, Williams, Finney, Lewis, Watson & Sperando, P.L., consisting of 37 attorneys, a team of paralegals, a professional staff of 120 including six nurses, two full-time investigators, an administrator, a certified public accountant, a public relations director, a general counsel, human resources director, and a full administrative staff.
The firm operates out of posh waterfront offices located on the St. Lucie River in historic downtown Stuart, Florida, one that oversees the Indian River Lagoon in Fort Pierce, Florida and the other in the financial district of Orlando, Florida.
Gary is a member of the National Bar Association, the American Bar Association, American Trial Lawyers Association, Florida Academy of Trial Lawyers Association, Martin and St. Lucie County Bar Associations and the Million Dollar Verdict Club.
He has tried cases in 45 states and is in great demand as a motivational speaker throughout the U.S. - delivering speeches at law schools, universities, churches, chambers of commerce and to various groups throughout the country.
Gary often travels on his 32-passenger, custom designed Boeing 737, which carries a full flight crew and is appropriately named "Wings of Justice II."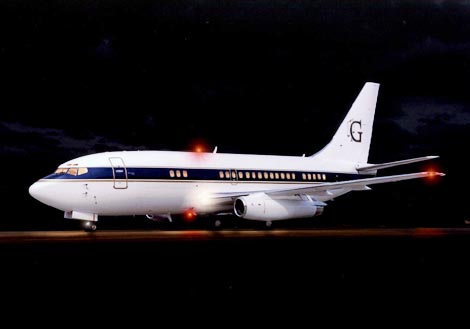 The luxurious jetliner facilitates Gary's extensive travel schedule, allowing him to handle more cases, while enabling him to get home faster so he can spend time with his family.
Gary's scope of interest extends far beyond the courtroom.
He is chairman of the Black Family Channel - the nation's only African-American owned and operated 24-hour cable channel devoted to wholesome "family values" programming aimed at urban viewers.
Based in Atlanta, Georgia, the network's vision is to provide intelligent, family-oriented programming that embraces values in business, entertainment, sports, ministries and government. Gary also hosts a weekly talk show on the Black Family Channel featuring personal interviews with prominent guests.
Known as a businessman, churchman, humanitarian and philanthropist, Gary is deeply involved in charity and civic work. He is committed to enhancing the lives of young people through education.
In 1994, he and his wife, Gloria, formed The Gary Foundation to carry out this formidable task. The Gary Foundation provides scholarships, direction and other resources to youth, so they can realize their dreams of achieving a higher education.
In 1991, Gary donated $10.1 million to his alma mater Shaw University. He has also donated hundreds of thousands of dollars to dozens of Historically Black Colleges and Universities throughout the U.S.
His national television campaign, "Education is Power," encourages children to stay in school and be the best that they can be. In addition to being a lawyer, a philanthropist, a media mogul and a motivational speaker, Gary continues to serve on the board of trustees of numerous universities and foundations.
He has received honorary doctorates from dozens of colleges and universities.
His extensive community activities include membership in the NAACP, Florida Guardsmen, Inc., Urban League, Civitan International, United Way of Martin County, Martin Memorial Hospital Foundation Council, and many others.
Giving back to the community!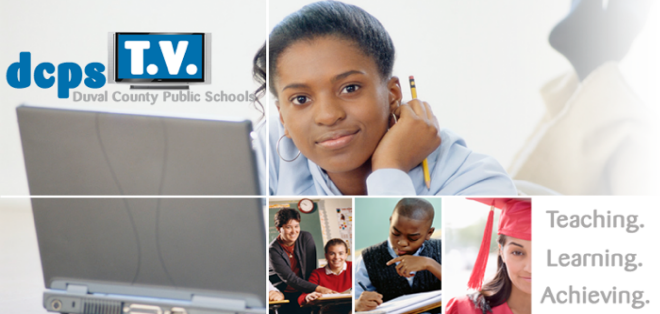 The entire student body of Andrew Jackson High School had the privilege of hearing a compelling story of triumph by world renowned trial attorney and philanthropist, Willie Gary.
dcpsTV was there to capture his story.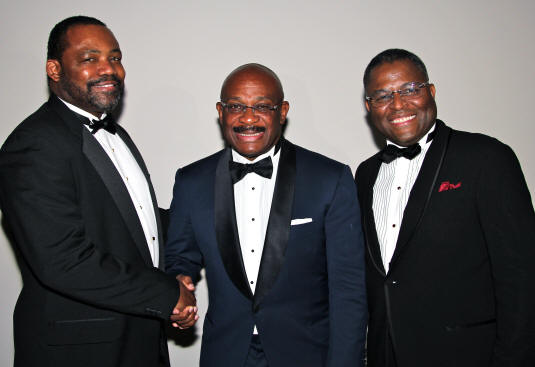 Attorney Willie E. Gary receives lifetime achievement award during Greater Black Chamber of Commerce Awards Gala
JANS – Trial attorney Willie E. Gary was recently honored with the Lifetime Achievement Award during the Greater Black Chamber of Commerce of the Carolinas Awards Gala. The star-studded event was held at the Mint Museum Uptown in Charlotte, North Carolina. The Greater Black Chamber of Commerce of the Carolinas honored African American leaders and legends in the business community and presented Gary with an award for his landmark settlements and verdicts as well as his commitment to education. Other awardees included Virgil Cobb, President and owner of Cinda Corporation; Ron Freeman, director of Uptown Magazine; Herb Gray, owner of Life Enhancement Services; Robyn Hamilton, President and CEO of the Carolinas Minority Councils, Inc.; Stoney Sellars, President and founder of Technology Project Management, Inc. (TPM, Inc.) and Managing Partner for StoneHunt, LLC.; Charlotte Mecklenburg Black Chamber of Commerce; John E. Harmon, Sr., President and CEO of the African American Chamber of Commerce of New Jersey; Larry Holman, President of Beaufort County Black Chamber of Commerce; Larry D. Ivory, President and founder of the Illinois Black Chamber of Commerce; and, Rev. Kojo Nantambu, Branch President of the National Association for the Advancement of Colored People (NAACP). These men were recognized for their outstanding achievements and contributions to society.The event was attended by nearly 250 business leaders and chamber members from across the country. The Greater Black Chamber of Commerce of the Carolinas President, Claude D. McDougal, was also in attendance and commended Gary for his many humanitarian efforts and for enriching the lives of future lawyers.During his remarks, Gary encouraged audience members to accept the task of serving as role models for young boys and girls. "It is imperative that we help our young people by providing them with educational resources and opportunities," commented Gary. "It is indeed an honor to receive this recognition from the Greater Black Chamber of Commerce of the Carolinas. I am privileged to be a part of such a worthwhile endeavor," Gary continued.Gary and his legal team are known for taking on some of the nation's most powerful corporate giants, including the funeral industry. In 1995, a jury awarded Gary and his legal team a record-breaking, half-billion dollars against one of the world's largest funeral chains, The Loewen Group. In addition, Gary is noted for winning a $240 million jury verdict in Orange County against the Walt Disney Corporation for his clients who alleged that Disney stole their idea for a sports theme park. In 2001, a jury awarded Gary a $139.6 million verdict for the Maris Distributing Company against Anheuser Busch.Gary is also well-known for his philanthropic endeavors. In 1994, he and his wife, Dr. Gloria Gary, founded the Gary Foundation, which provides college scholarships to at-risk students who wish to attend college. The Gary's have donated millions of dollars to help Historically Black Colleges and Universities, including $10 million to their alma mater, Shaw University in Raleigh, North Carolina.
Book Mr. G today! CLICK HERE