About WCP Communications
One Team. One Stop...to Success! Customized Strategy & Marketing. One Team. One Mission. One Vision.
WCP Communications & Consulting, LLC is a one-stop full service consulting and public relations firm. We work with our clients to achieve successful outcomes. Our leadership team has extensive knowledge in all facets of marketing, public relations, social network enhancements, mobile marketing, organizational   implementation, and focus group management.
Our Goal is to make your Vision a Reality Innovative Marketing Services meeting all your legal consulting, strategy, marketing and public relations needs. Social Media Marketing/Strategy, Multi-Media Advertising, Professional Growth & Networking, Increased Online Exposure…and much more... WE ARE YOUR "TWO FOR ONE STOP" STRATEGY & MARKETING AGENCY..
The primary strategy is tailored to your specific needs to:

Increase Exposure
Leverage Collaborative Relationships
Increase Visibility
Generate Additional Referrals and Clients
Anticipating, analyzing and interpreting public opinion, attitudes and issues that might impact, for good or ill, the operations and plans of the organization.

Counseling management at all levels in the organization with regard to policy decisions, courses of action and communication, taking into account their public ramifications and the organization's social or citizenship responsibilities.

Researching, conducting and evaluating, on a continuing basis, programs of action and communication to achieve the informed public understanding necessary to the success of an organization's aims. These may include marketing; financial; fund raising; employee, community or government relations; and other programs.

Planning and implementing the organization's efforts to influence or change public policy. Setting objectives, planning, budgeting, recruiting and training staff, developing facilities — in short, managing the resources needed to perform all of the above."
History
1995: WC Publishing & Printing Co., Inc. founded
1999: WCP Bahamas Ltd., Opens for Business
2000: WC Consulting forms collaborative effort with WCP Bahamas Ltd.
2000: WCP Communications founded
2002: Staff Development &Training Facilitation Added
2006: WCP Communications becomes a separate entity, focusing on advertising, marketing and PR.
2007: WCP Communications Speakers Bureau® is launched.
Core values
We place God at the forefront of all that we do. Clear mission, well-defined organizational structure, developed and time-proven corporate culture. Team of professionals with sound practical experience and appropriate educational background. Following moral and ethical standards of the market. Unique production technologies. Professional project management. Specializing in creative developments. Long-term cooperative efforts...

Building Your Team. Build your team while building your corporate image. Discover the secret to generating customer referrals.
•Identify Client Goals
•Perform Assessment/Needs Analysis
•Comprehensive Listing of Recommended Service Offerings
•Cost Analysis, Time Lines & Expected Results
•Assign Team Executive
Corporate values: We put all our efforts into increasing revenues for our Clients. Our goal is to become one of the top teams and the most effective company in the creative communications market, constantly developing the talents of our employees and creating incentives for them to achieve the best results; We strive to implement our creative projects with irreproachable quality and in accordance with the highest professional standards; We seek to establish well-balanced constructive relationships between team members based on mutual respect and support. We create working environments favorable for professional growth and business success for our team.
Tactical creatives: Tactical creatives is primarily about differentiation of the product in the competitive environment. Our team of professionals understand that any task is impossible to accomplish without information about how the product is being promoted, and moreover, how the client's competitors promote similar products.
We constantly improve traditional communication instruments by understanding client's competitors and by getting away from stereotypical practices widely used in specific markets, that often prove ineffective. This guarantees effectiveness of the creative solutions suggested by WCP Communications.
Specifics: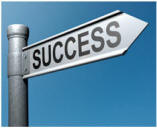 Our first step is to conduct a profound analysis of your product, market, consumers and competitors. Our job will always be of high quality, no matter what timelines are, thanks to our 'know-how' and in-house developed creative techniques. We will strictly focus on the marketing task at hand. Our suggestions will take into account the professional opinion of your company's management. Our proposals will be well-reasoned and backed-up by sound theoretical and practical arguments. We will suggest several alternative solutions to the marketing problem to give you a better choice. We guarantee 100% quality.